A collab between Ambroze Nzams & Paula Martinez.
Through the mystery of social networks, I had been mutually following Paula Martinez online for a few years–someone who I never met but seemed cool and was part of a bunch of interesting and fun collab zine projects with friends of theirs. They approached me when volume 1 of DEMYSTIFICATION zine was coming together to ask if I'd like to put an ad for my then-more-active gear account, DHD Heavy Industries. When it came out I got a copy, and I thought it was pretty fun and cool. An ambitious full color glossy magazine size zine, full of reviews and short topic pieces and interviews and ads for small music labels and the like.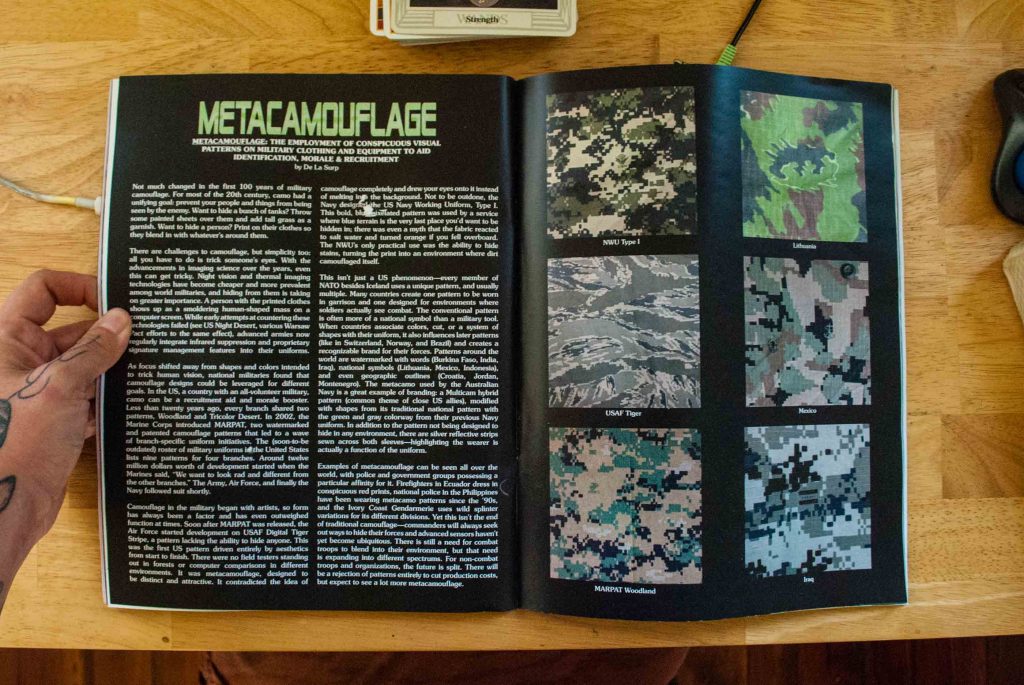 DEMYSTIFICATION #2 continues the theme of being a hardcore music scene centric read, with a bunch of other pieces I really enjoyed. The Ask Ariella advice column was nice, and you can call in for advice. There's a historical account of how Nike Air Max 95s became a shoe to be seen in among area hardcore scenes, which was cool to read because people are reminiscing over their reactions the first time seeing the shoe and I love that kinda thing. I also dug the overview of the seemingly niche topic of camouflage patterns and the military's continuing switch to metacamouflage. Plus there's interviews with bands/artists and other interesting people like Diamond Stingily. And a full centerfold that reads ABORTON ON DEMAND WITHOUT APOLOGY.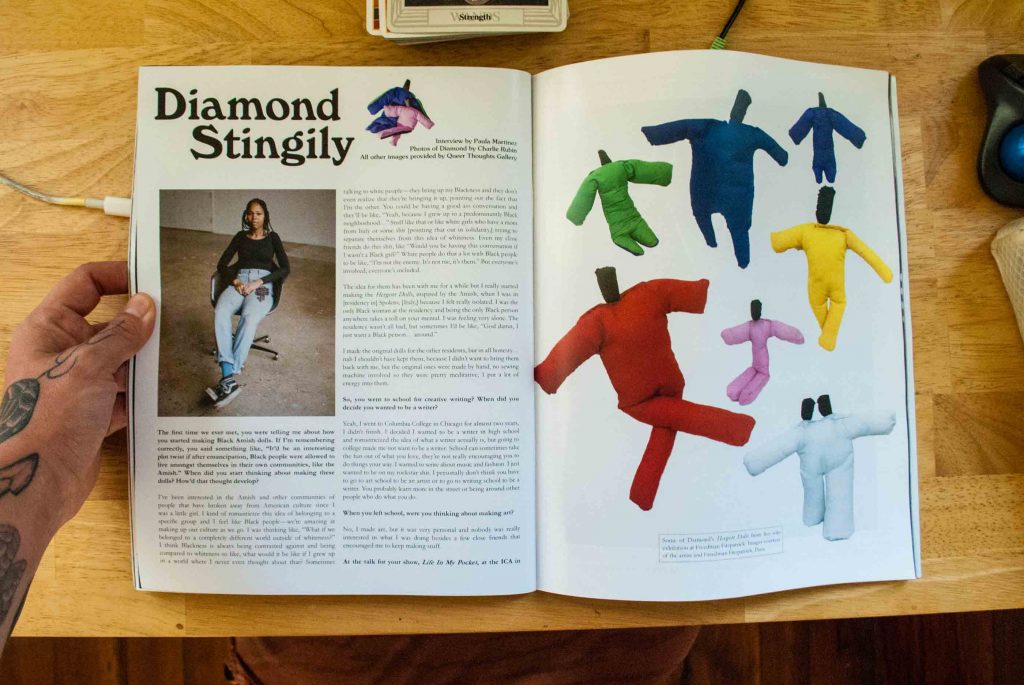 Plus the cover is so fun.
Although I do not engage with or have heard of almost any of the bands reviewed/interviewed I really like this zine for its many different parts. They come together and give me the sense of what it's like to participate in a scene and its culture, and remind me of the sometimes seemingly benign transformative power of underground and youth culture in general.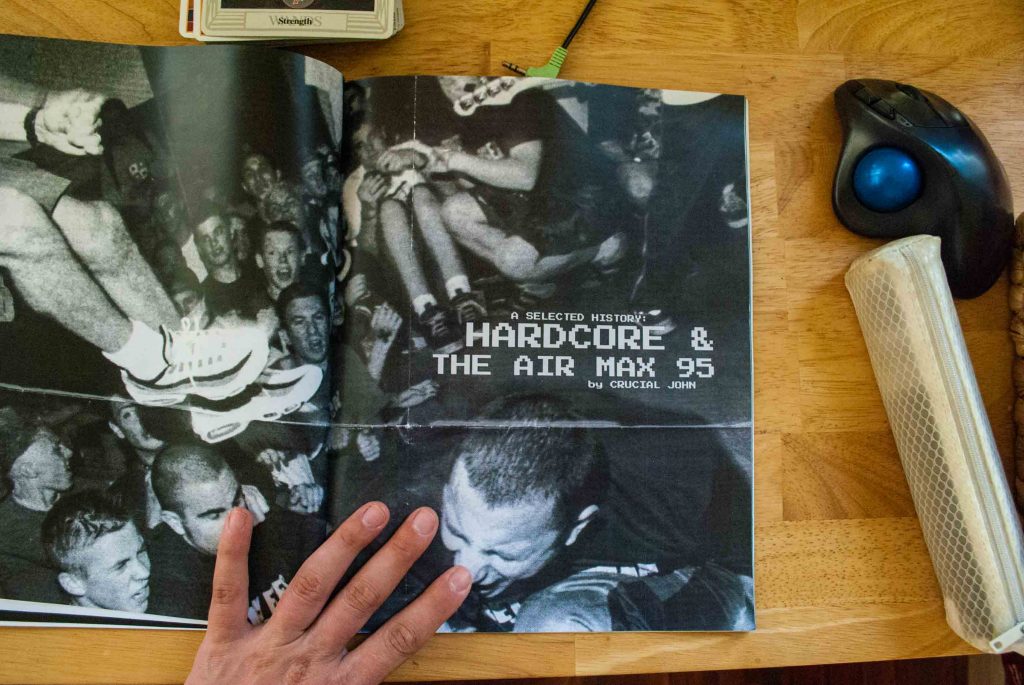 Thanks to Colin Hagendorf for Paula's super good interview on Life Harvester podcast that reminded me to pick up #2. It was really cool to listen to this long interview and hear about the process behind the zine, which can be such rare information sometimes!