I finally got my hands on two late 2018 releases not of my own self-publishing: CLOG magazine's artificial intelligence themed issue and Lethe Press's best trans SFF of 2017 collection, Transcendent 3.
Transcendent 3 follows in Transcendent 2's footsteps with a nicely sized collection of short sci-fi/fantasy stories by trans authors. The Transcendent series reprints 'the year's best' works, so my story in #3 is HEAT DEATH OF WESTERN HUMAN ARROGANCE, which first appeared in Topside Press's mammoth Meanwhile, Elsewhere collection.
CLOG magazine publishes short essays. In their own words,
CLOG explores, from multiple viewpoints and through a variety of means, a single subject particularly relevant now.
I would describe it as a designer's magazine. I first heard about it when a friend posted a photo of their sci-fi issue. Most of the essays were (and in this issue, are) written by accredited and established academics, architects, and business think tank type firms, with some artists thrown in the mix.
I enjoyed the sci-fi issue, and when an issue on prisons came out, I ended up getting that too (tho admittedly it's still only half-read). I signed up to their mailing list, and when they announced calls for submissions on artificial intelligence, I told myself that if I didn't submit I would be annoyed. Artificial intelligence is a topic that has been thoroughly explored in many manga & comic books, songs, Hollywood blockbuster and anime films, novels, satires, and so on. As usual, those powerful money/asset-owning & state actors who fund the development of AI technologies in our current age seem not to heed any of the moral lessons from the abundant, collective body of imagination regarding the topic. So I was worried that this AI issue would come out and be full of horse shit, and I'd be mad that I didn't attempt to send in my cantankerous, critical little essay. As it turns out, now that I have the finished product in hand, there are a good handful of essays in there that I dig, and not too too many head-up-the-ass platitudes that are only relevant among/affect the upper middle classes.
For what it's worth, I'd like to share some of the publishing process with these two, as well as report what I received in exchange for having my words published by outside production houses: For Transcendent 3, the editor solicited my story, had me sign a contract, confirmed that the file I sent was indeed what was going to print, confirmed my print/author name, sent a PDF final of the book before it went to print, and organized compensation at the end. I received 25 USD and 2 contributor copies.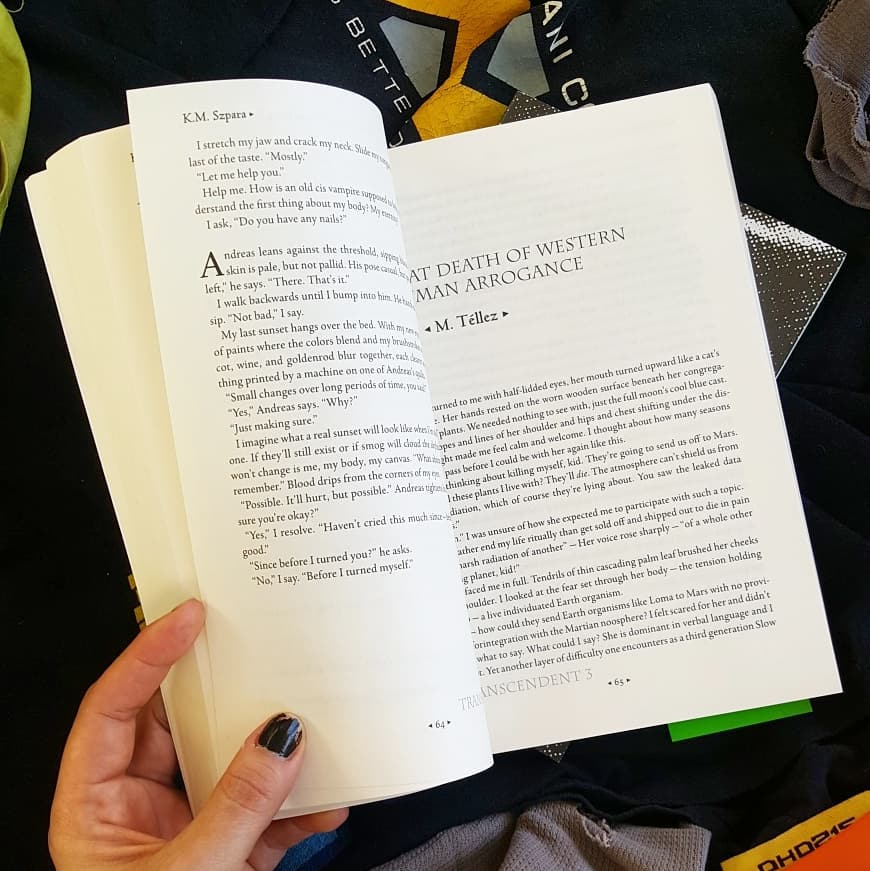 CLOG wrote and told me they liked my submission, and to please consider a few edits for an upcoming deadline. I did the edits, and then there were perhaps two more exchanges regarding my piece, and then I didn't hear anything else. I was not shown my final piece before print, nor was there any announcement to contributors (or at least to me personally) that the issue was coming out. There was no payment for contribution, and I had to purchase my own copy from a local magazine shop.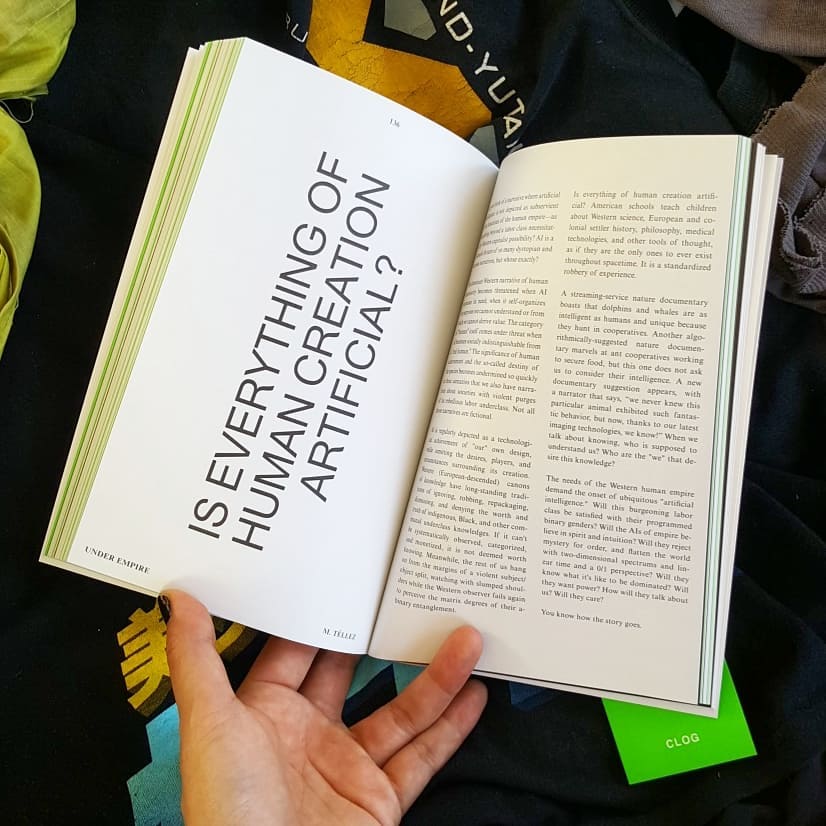 So there you have it. Like I said when Transcendent 2 and Meanwhile, Elsewhere came out, I don't have much interest or energy in me to write for publication with outside entities. I haven't written a new short story since those anthologies came out, and have been working entirely on smaller side projects and the deepening of my All That's Left universe. So while I announce these publications for any interested reader here, I humbly request that if you are into my work, to please pay some mind to what's ongoing on this site right here and definitely subscribe to my newsletter. =)